Welcome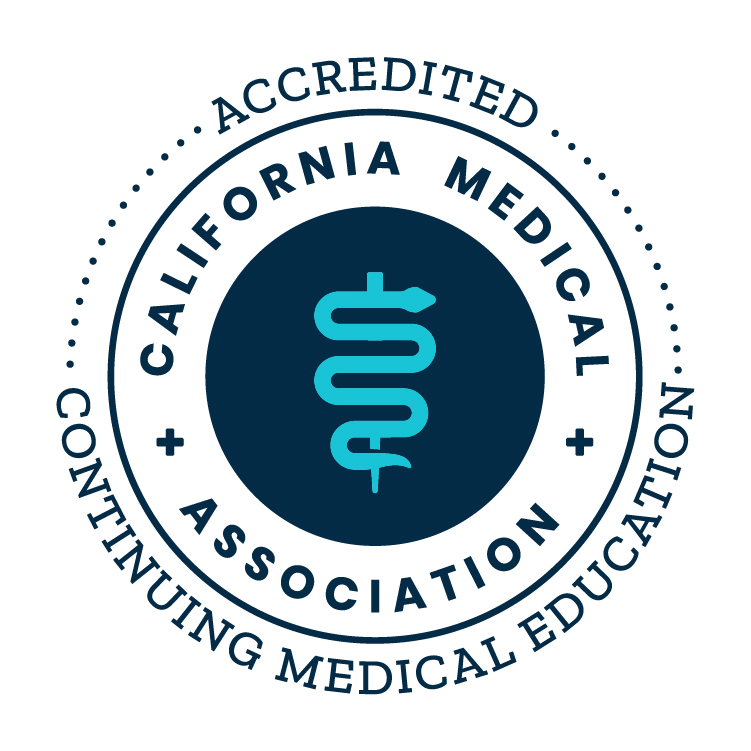 The California Society of Addiction Medicine offers high-quality, evidence-based Continuing Medical Education to enable physicians and other health professionals to improve the treatment of patients with substance use disorders.  CSAM courses draw upon the latest research and clinical advances in the scientific and medical communities and feature top experts in the field. CSAM was recently awarded "Accreditation with Commendation" by ACCME through the Institute for Medical Quality. Accreditation with Commendation is the highest level of accreditation and is awarded to only a small percentage of CME providers. 
ADDICTION MEDICINE BOARD EXAM PREPARATION
2018 MATERIALS ADDED TO HELP YOU PASS THE ABPM ADDICTION MEDICINE BOARD EXAM:
Interactive Self-Assessment and Addiction Medicine Board Exam Preparation 2018 (Question Bank, Videos and Study Guide) 
9 AMA/PRA Category 1 Credits™ for the Self-Assessment. 6 additional AMA/PRA Category 1 Credits™ for the 2018 workshop videos.
Pricing: $395 members/$445 non-members 
Features an interactive Question Bank with 400+ questions updated this year by physicians in the field to span 21 content areas in the ABPM exam, as well as 6 hours of Video Presentations from the Addiction Board Exam Preparation Workshop in San Francisco, CA on August 29, 2018. Also includes CSAM's Addiction Medicine (online) Study Guide with high-value articles by topic.
 
Addiction Medicine Review Course 2017  (Videos from the 2017 intensive, also in San Francisco) 
17 AMA/PRA AMA/PRA Category 1 Credits™
Pricing: $495
The Addiction Medicine Review Course consists of 19 lectures from the live conference held August 24-27 in San Francisco. Participants will come away with practical knowledge that can be applied to real-world experiences, as well as the knowledge needed for the Addiction Medicine Board Exam.
 
JUST ADDED:
State of the Art in Addiction Medicine 2018  (Videos from the 2018 Conference in San Francisco) 

17  AMA/PRA Category 1 Credits™
Pricing: $600 members / $735 non-members
The State of the Art in Addiction Medicine Course includes 23 lectures from the live conference held August 30 to September 1 in San Francisco. Review the Conference Brochure for more details by clicking here.

Testimonials from attendees:

1) "The most informative and groundbreaking conference on addiction I have attended in 37 years of Addictions practice."
2) "Extraordinary cutting-edge conference for the nonspecialist." Lawrence Goldyn, MD
Synapse to Society: Addiction Medicine State of the Art
Webinars
Webinars present state of the art clinical information and provide an opportunity to link research to clinical practice.
You've Got Your X-Number, Now What? Stratagies to Increase Your Confidence With Buprenorphine Prescribing in Primary Care / Presented by Soraya Azari, MD and Scott Steiger, MD (Recorded 6/2/2016)
Formulations and  Clinical Challenges in Prescribing Buprenorphine / Presented by Matthew Torrington, MD (Recorded March 8, 2016)
Clearing the Air: Marijuana's Effect on Health  / Presented by Itai Danovitch, MD
Naloxone for Opioid Safety: A Tool for Saving Lives / Presented by Phillip Coffin, MD and Eliza Wheeler, MA, MS
Buprenorphine/Naloxone and Methadone Maintenance Treatment Outcomes for Opioid Analgesic, Heroin and Combined User / Presented by Jennifer Sharpe Potter, PhD, MPH
Medication-Assisted Treatment Webinars
Medication Assisted Treatment for Alcohol Use Disorders | Steven Batki, MD (Recorded October 27, 2017)
Transitioning High-Dose Opioid Chronic Pain Patients to Buprenorphine | Paul Coelho, MD (Recorded September 22, 2017)
How to Build a Controlled Substance Review Committee in Your Primary Care Clinic: Why? Who? How? / Soraya Azari, MD (Recorded July 28, 2017)
Complex Chronic Pain, Opioid Prescribing and Opioid Use Disorder: Pitfalls, Pearls and New Directions / William C. Becker, MD (Recorded June 23, 2017)
Naloxone Prescribing in Primary Care: Why, Who, and How / Diana Coffa, MD (Recorded May 19, 2017)
Tapering Chronic Opioids / Joseph Frank, MD (Recorded April 28, 2017)
Managing Acute and Perioperative Pain in Patients on Medication-Assisted Treatments / Andrea Rubinstein, MD (Recorder March 24, 2017)
Psychological/Behavioral Strategies for Pain Management: Tools for PCPs to Use in a 20 Minute Visit / J. Alexis Ortiz, PhD (Recorded 2/24/2017)
Effective Strategies for The Non-Adherent Buprenorphine Patient: Rational Monitoring and Contingency / Presented by Anna Lembke, MD and Greg Skipper, MD (Recorded 1/27/2017)
Expanding Access to Medication Assisted Treatment Utilizing Nurse Care Managers / Presented by Colleen T. LaBelle, MSN, RN-BC, CARN
Patient Confidentiality and Medication-Assisted Treatment in California Primary Care Settings / Presented by David Kan, MD and Harry Nelson, JD (Recorded November 18, 2016)
Office-Based Buprenorphine: Patient Selection, Induction, and Management / Presented by Soraya Azari, MD. Recorded 10/28/2016
You've Got Your X-Number, Now What? Stratagies to Increase Your Confidence With Buprenorphine Prescribing in Primary Care / Presented by Soraya Azari, MD and Scott Steiger, MD (Recorded June 2, 2016)
Formulations and  Clinical Challenges in Prescribing Buprenorphine / Presented by Matthew Torrington, MD (Recorded 3/8/2016.)